Boycott Koch Products
Koch Consumer Products:

Koch Products & Companies Include:

- Angel Soft
- Angel Soft Ultra
- Brawny paper towels
- Dixie cups (& napkins & plates)
- Insulair cups
- Perfect Touch cups, paper products
- Quilted Northern
- Sparkle paper towels
- Stainmaster
- Vanity Fair napkins & paper towels
- Mardis Gras napkins
- Zee Napkins
- Georgia Pacific products



Home/Office papers:
- Advantage
- Image Plus
- Spectrum

Other:
- American Greetings
(Kochs own minority
share)
- Guardian Glass
(Kochs own 44%)
- Stainmaster
- Lycra
- Teflon


Building supplies:
- Georgia Pacific

Canadian Tar Sands

- Holiday Companies
- Gander Mountain
- American Greetings

Publix house brands
Greenwise brand bath tissue, paper towels, napkins and facial tissue are from Koch-owned Georgia Pacific.
NOTE: According to a website visitor, Publix does NOT sell Koch products as their house brand.
Since grocery store chains may change suppliers from time to time, it may be a good idea to ask Publix (or any chain store you visit) where their house-brand paper products come from.

How can I avoid buying Koch gasoline?
If you live in an area where a Koch refinery is located, you probably can't, unless you buy an electric vehicle.

Minnesota Koch gas & oil:
"If you buy from Holiday or Kwiktrip you are very likely to be getting Koch gas"


From a visitor: "You forgot that Koch Industries owns Molex, a company with products in every mobile device, electronic, household appliance, etc."

---




Who are the Kochs?

Republican politicians saved their ass when convicted of grand theft.
Their deficient gas pipeline killed two teenagers.
The Kochs helped build and fund the teabaggers.
...and more.


Much of the Kochs' (David and Charles) comes from industrial operations:

Koch Pipeline Company LP:; owns and operates 4,000 miles of pipeline used to transport oil, natural gas liquids and chemicals
Flint Hill Resources LP, that operates oil refineries in six states.
Koch Fertilizer, LLC, owns or has interests in fertilizer plants the United States, Canada, Trinidad and Tobago and Italy.
Matador Ranch in Texas
Oil Speculation: Ranked among top 10 global commodities traders.
Oil Sands: Kochs' Flint Hills Resources Canada LP already imports & refines 25% of Canada's oil sands and operates a crude oil terminal in Canda. Kochs stand to profit from increased tar sands flow.




Koch Industries' companies

Right-wing groups funded by the Koch brothers


Did you know the Kochs were convicted of grand theft?
And that Republican politicians got them off the hook?
ALTERNATIVES TO KOCH PRODUCTS
Paper products (& other stuff): Seventh Generation (environmentally friendly)
Scott Paper Company: Scott Tissue, Cottonelle, Baby Fresh, Scottex and Viva (owned by Kimberly-Clark)
Tissues (and other paper products): J.D. Irving, Ltd. Scotties. Recyclable, non-toxic, fragrance free and hypoallergenic.

image by DonkeyHotey/flickr
This is Kochonomics at work:
Kochs and other right wingnuts
In The News:

Have the Kochs hijacked democracy?
"The Kochs and their network of billionaires have ALREADY bought the American political system: the House, the Senate, many state legislatures, the systems of legislative and Congressional redistricting and significant beachheads in American higher education. Only the White House has eluded their grasp, though now most of the Republican candidates are dependent on their largesse and responsive to the policy demands of the plutocrats who bankroll all except Trump. Further, she argues that what we once knew as the Republican Party is, in effect, being supplanted by a private party of billionaires who use its machinery but have little use for the traditional political tools of compromise and negotiation. Why? Because they want what they want, hate government and don't really care if it works."
How the billionaire Koch brothers are ghostwriting the American story to their own benefit
"…The Charles Koch metanarrative — and he's said it explicitly — is that he is challenging collectivism, he is challenging the idea that when people get together they can do good," [Naomi Klein] said. "And he is putting forward the worldview that we're all very familiar with that if you free the individual to pursue their self-interest that will actually benefit the majority. So you need to attack everything that is collective, whether it's labor rights or whether it's public health care or whether it's regulatory action. All of this falls under the metanarrative of an attack on collectivism."
Colorado Senate president: [Koch-funded] AFP is a partner of ours
Colorado Senate President Bill Cadman, a Colorado Springs Republican, celebrated his party's alliance with Americans for Prosperity [AFP]and praised the group for aiding his political career.
"AFP is a partner of ours…I don't think I'd be the president of the Senate if it wasn't for the efforts of you and yours in the previous elections. We look forward to continuing our partnership with you," he said, to applause from AFP members and supporters.

Climate Denier David Koch Leaves New York's Natural History Museum Board
Museums are cutting ties with business leaders whose profit motives are at odds with independent science, and divesting from their fossil fuel holdings. This week, petrochemical billionaire David Koch left the American Museum of Natural History after serving as a trustee for 23 years.
To Charles Koch, Universities Are Propaganda Machines
From 2005-2014, Koch spent $109.7 million on 361 distinct campuses, according to Greenpeace's updated analysis of IRS filings from Koch's nonprofit foundations
Who Is Behind the National Right to Work Committee and its Anti-Union Crusade? (Hint: There's Koch involvement/funding)
How the Kochtopus Went After a Reporter
Private investigators hired to try to dig up dirt on Jane Mayer, who exposed the Koch brothers.
Grass roots?
Another election must be approaching because the Kochsters are hiring.
U.S. taxpayer due to subsidize Koch-controlled coal mine
The Obama administration is set to refund as much as $14 million in royalties to a coal company run by billionaire investor William Koch that says it is entitled to the money since the now-shut mine on federal land was costly to operate.
(Note: This is WILLIAM Koch, brother of Chuckie and Davey)
Father of Koch Brothers Helped Build Nazi Oil Refinery, Book Says
A new book by Jane Mayer is largely focused on the Koch family, stretching back to its involvement in the far-right John Birch Society and the political and business activities of the father, Fred C. Koch
Chuckie Koch complains that he doesn't have enough political power
"You'd think we could have more influence."
Koch political group AFP must provide donors' names:
California can ask a nonprofit group started by conservative billionaire brothers Charles and David Koch for the names and addresses of its donors, but the state can't publicly disclose that information. (But they won't be publicly disclosed.)
Charles Koch gave $90 million to influence higher ed in the South
Koch-linked group funding anti-Muslim hate campaign
Koch "Alliance" on Criminal Justice Reform Exposed as Trojan Horse
The Kochs want to protect corporations. People? Not so much.
The Koch Intelligence Agency
The Kochs have their own spy network to monitor liberals and liberal groups
Koch Group Dumps Half Million Dollars in Florida Anti-Solar Campaign
Consumers for Smart Solar, the group promoting an anti-home-solar constitutional amendment in Florida, has collected half a million dollars from the Koch-funded 60 Plus Association
Joni Ernst: Another Koch-owned subsidiary.
How the Kochs created Joni Ernst
"The network's financial support for Ernst --detailed here for the first time -- offers the first signs of a move into GOP primaries. The Kochs and their allies are investing in a pipeline to identify, cultivate and finance business-oriented candidates from the local school board all the way to the White House, and Koch operatives are already looking for opportunities to challenge GOP incumbents deemed insufficiently hard-line in their opposition to government spending and corporate subsidies."
THIS is what the Koch brothers mean when they talk about "free economy" and "market economics":
"David Novak, the executive chairman of the company that owns KFC, Taco Bell, and Pizza Hut, has a lot to look forward to—$234 million, to be exact. That's the size of his retirement package, which is the largest of any top executive's. Novak, whose company has fought minimum-wage increases that would benefit its workers, can expect a $1.3 million check every month once he retires."
Please note that Chuckie Koch has advocated eliminating the minimum wage!
Libre Initiative, backed by the Koch brothers, tries to lure Latinos to GOP
Welcome to the Wholly Owned Koch Subsidiary Formerly Known as Wisconsin
"As my colleague Brendan Fischer reported, the only group lobbying in favor of the bill to deform the GAB is David Koch's Americans for Prosperity, which spent $10 million in Wisconsin during the 2011-2012 recall elections of Governor Walker and other state officials. A newly-formed group called "Wisconsin Alliance for Reform" has begun running radio ads supporting the bill; its web domain was registered by Lorrie Pickens, a former leader of AFP, and its Executive Director is Luke Fuller, a former staffer for the bill's sponsor Sen. Leah Vukmir (who is also the number two at the Koch-backed American Legislative Exchange Council, or 'ALEC.')"
Chuckie Koch says all of his political spending is "reported" and that he opposes all government subsidies. In reality, Koch-backed dark money groups are heavily involved in elections, and Koch Industries officials have lobbied to protect oil industry subsidies. (Here's the truth)
Koch Political Network Expanding 'Grassroots' Organizing
Corporate wefare for the Kochs, who buy 40% of Arkansas steel mill
Meet "Aegis Strategic": Do the Kochs REALLY need another
radical right group waging political war in states?
The Kochs recruiting and training their own candidates?
The only thing the brothers need to complete the hijacking of our democracy is a president they can call their own.
University of Kansas Case Exposes Koch Campus Strategy
Koch brothers' strategy: targeted, politicized funding on college campuses
GOP Candidate Scott Walker's Departure Deals Blow To Koch Brothers' 2016 Hopes
"Free Market Economics" at work: Drug price increases from $13.50 to $750 per dose. This illustrates how everything would work in KochWorld.

GOP Candidate Scott Walker's Departure Deals Blow To Koch Brothers' 2016 Hopes, Whom Will Koch Brothers Support Now?
Koch brothers summit spotlights their immigration problem
Emails Show Koch Industries Backed Effort to Undermine Renewable Energy in Kansas
Political Operatives Abandon Koch Network For Donald Trump
It appears Trump pays better

Koch Political Machine Focuses on "Freedom" to Pollute and Pay Less Taxes
In their quest to cripple solar power and protect the profits of their fossil fuels-based businesses, the Koch brothers have run into an unexpected and potent adversary: tea party conservatives. (L.A. Times)
(The Frankenstein monster turns on its creators)
Koch brothers as freedom fighters
The Kochs are desperately trying to rebrand themselves
The Activists And Ideology Behind The Latest Attacks On Planned Parenthood
Extremist zealots
ON "PRO-LIFE"
"I do not believe that just because you're opposed to abortion, that that makes you pro-life. In fact, I think in many cases, your morality is deeply lacking if all you want is a child born but not a child fed, not a child educated, not a child housed.

And why would I think that you don't?

Because you don't want any tax money to go there.
That's not pro-life.
That's pro-birth.
We need a much broader conversation on what the morality of pro-life is."

– Sister Joan Chittister (a Benedictine nun)
How fucked up are Republicans?
Phil Gramm outraged that AT&T's CEO got ONLY $75 million on retirement
Kochs allow limited media access to KochFest, to watch the
plutocrats decide which politicians they'll buy.
The plutocrats obviously feel more in control since
they're doing less hiding under rocks.
Trump tweeted:

Republican candidates make pilgrimage to KochFest
Here's How You Buy Out A Democracy
Kochs must hate veterans (pdf)
The Koch brothers must HATE Bernie:

Support this site with a donation


Help us wage the good fight against the Kochs
The Kochs are major funders of ALEC
KOCH GROUPS



How the Kochs and their rich chums use their megaphone to spread their lies, hate, and propaganda, keeping their names & payola secret:
Koch-funded groups

Koch minions devoted to spreading the Kochs'
extreme right-wing agenda.
---
Climate-change denier was paid by Big Oil,
including Chuckie Koch's foundation


The Koch brothers spew a LOT of propaganda designed to promote their selfish, extremist, harmful agenda. New documents reveal their involvement in climate change denial.
From the New York Times:
One of the names they [politicians] invoke most often is Wei-Hock Soon, known as Willie, a scientist at the Harvard-Smithsonian Center for Astrophysics who claims that variations in the sun's energy can largely explain recent global warming. 
He has accepted more than $1.2 million in money from the fossil-fuel industry over the last decade while failing to disclose that conflict of interest in most of his scientific papers. At least 11 papers he has published since 2008 omitted such a disclosure, and in at least eight of those cases, he appears to have violated ethical guidelines of the journals that published his work.
The documents show that Dr. Soon, in correspondence with his corporate funders, described many of his scientific papers as "deliverables" that he completed in exchange for their money. He used the same term to describe testimony he prepared for Congress.

The New York Times

The Guardian

Climate Investigations Center blog

Low Income People with no health insurance?
Fuck 'em, say the Kochs
as they attack health care expansion in Tennessee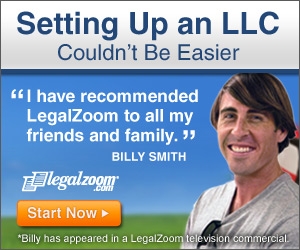 ---
These arrogant ego-centric scheming greedy assholes represent a danger
to the working class and to democracy.

Tweedledum and Tweedledumber

[And we must overturn the Kochs]
Koch Groups
Other Right Wing Groups
Noam Chomsky on the Republican Party:

The Oligarchs Tighten Their Grip on America
How the Koch brothers turned into political power brokers:



Your vote counts less than the Kochs' money.



The Kochs' Anti-Civil Rights Roots:
New Docs Expose Charles Koch's Ties to John Birch Society

Imagine what the Kochs' warped minds
would like to do to the United States

Buzzfeed:
A Shill for the Kochs?
The Kochs: A Long History of
Secrecy, Political Involvement,
Massive Political Spending, and Propaganda

Triad Management
Triad Management was a front group for the politically active, conservative oil billionaires Charles and David Koch, that they used to manipulate the outcomes of elections across the country for House and Senate races. Jane Mayer, a reporter for The New Yorker magazine, wrote about Triad Management in an August 30, 2010 article, saying

In 1997, another Senate investigation began looking into what a minority report called "an audacious plan to pour millions of dollars in contributions into Republican campaigns nationwide without disclosing the amount or source," in order to evade campaign-finance laws. A shell corporation, Triad Management, had paid more than three million dollars for attack ads in twenty-six House races and three Senate races. More than half of the advertising money came from an obscure nonprofit group, the Economic Education Trust. The Senate committee's minority report suggested that "the trust was financed in whole or in part by Charles and David Koch of Wichita, Kansas." The brothers were suspected of having secretly paid for the attack ads, most of which aired in states where Koch Industries did business. In Kansas, where Triad Management was especially active, the funds may have played a decisive role in four of six federal races. The Kochs, when asked by reporters if they had given the money, refused to comment. In 1998, however, the Wall Street Journal confirmed that a consultant on the Kochs' payroll had been involved in the scheme. Charles Lewis, of the Center for Public Integrity, described the scandal as "historic. Triad was the first time a major corporation used a cutout"—a front operation—"in a threatening way. Koch Industries was the poster child of a company run amok.
Koch Brothers Exosed, 2014 Edition


Want to better understand the Kochs
and their "free enterprise" economics?

Learn more about capitalism:
The Game is Rigged, by Richard Wolff


Here's another example of the Kochs' "Free Enterprise" philosophy
at work: Billionaire Warren Buffet's Clayton Homes,
which financially abuses low-income people
| | |
| --- | --- |
| | Buffett's mobile home empire promises low-income Americans the dream of homeownership. But Clayton relies on predatory sales practices, exorbitant fees, and interest rates that can exceed 15 percent, trapping many buyers in loans they can't afford and in homes that are almost impossible to sell or refinance, an investigation by The Center for Public Integrity and The Seattle Times has found. |
The Kochs' Establishment and Funding of the Teabaggers

An Exercise in Controlling or Overthrowing
Democracy and Government
by the Plutocrats

"Wall Street on Parade" offers a bit of history behind the teabaggers, started by Koch groups in 2002, to help Big Tobacco fight the government.
Got a question for the Kochs?
email
Support this site with a donation


Help us wage the good fight against the Kochs
Editorial Opinion:
Why the Koch brothers represent a danger to the U.S.
Given their weath, influence, and power, the Kochs are in a privileged postion. They can buy politicians, they spend heavily on lobbying, and they fund numerous groups focused on the Koch agenda. They can effectively hide behind these groups, and all the groups can broadcast the same Koch message -- which serves to (falsely) legitimize it.
They have raised, and spent, astronomically huge sums in an effort to effectively buy government -- by buying politicians. They now have tremendous influence in the Republican Party.
Through their radica-right group called "Americans For Prosperity" (AFP, which would be better named "Americans For Plutocrats"), they have been interfering on the local and state level. AFP sends deceptive and misleading mailers, engages in deceptive robo calls, and was a major force in forming and promoting teabagger groups. With a paid staff and a presence in 43 or so states, AFP is an insidious force, working to enact the Koch agenda.
Koch talk about "economic freedom" revolves primarily around policies which would serve to further enrich the Kochs and harm the working class. They want to destroy government and government agencies which protect people from polluters like the Kochs.
The Kochs are major funders of the American Legisllative Exchange Council (ALEC), an insidious marriage of corporations and (mostly Republican) politicians. Corporations draft laws in consort with the politicians they own, and those laws get introduced into state legislatures.
The Kochs, with other Big Oil corporations, are funders of climate change denial and opposition to renewable energy like rooftop solar cells.
The United States is now effectively an oligarchy, with corporations and plutocrats like the Kochs controlling government and oppressing the working class.
Thanks to the Kochs, we are on our way to a return to serfdom.
Both Democratic and Republican politicians sell themselves to the highest bidder. We need change, and we need to send the duopoly a message: "We are fed up with you".
We need viable third parties, like the Green Party, which accepts no corporate donations.
Your vote means nothing. We are always relegated to voting for the least-worst candidate, and that candidate comes from the corrupt Democratic Party or the more corrupt Republican Party. If you plan to vote for a Democrat or a Republican, I recommend you just sit out the next election. Whomever you vote for will not serve you.
KOCH RADICALISM:
Fred Koch, the father of Chuckie and Davey, helped found the John Birch Society.
Chuckie was a member of the Birchers.
Davey ran for vice-president on the 1980 Libertarian ticket.
Below is the 1980 Libertarian platform.
There is no reason to believe the Kochs do not still hold these radical views.
FOR YOUR WEBSITE:

19,679 Website Templates and Themes From $3

13,072 scripts for PHP, JavaScript, ASP.NET, CSS, Plugins, HTML5, Mobile and more

Royalty Free Stock Photography From $1

267,718 Royalty Free Audio Files From $1