Boycott Koch Products
Koch Consumer Products:

Koch Products & Companies Include:

- Angel Soft
- Angel Soft Ultra
- Brawny paper towels
- Dixie cups (& napkins & plates)
- Insulair cups
- Perfect Touch cups, paper products
- Quilted Northern
- Sparkle paper towels
- Stainmaster
- Vanity Fair napkins & paper towels
- Mardis Gras napkins
- Zee Napkins
- Georgia Pacific products



Home/Office papers:
- Advantage
- Image Plus
- Spectrum

Other:
- American Greetings
(Kochs own minority
share)
- Guardian Glass
(Kochs own 44%)
- Stainmaster
- Lycra
- Teflon


Building supplies:
- Georgia Pacific

Canadian Tar Sands

- Holiday Companies
- Gander Mountain
- American Greetings

Publix house brands
Greenwise brand bath tissue, paper towels, napkins and facial tissue are from Koch-owned Georgia Pacific.

How can I avoid buying Koch gasoline?
If you live in an area where a Koch refinery is located, you probably can't, unless you buy an electric vehicle.

Minnesota Koch gas & oil:
"If you buy from Holiday or Kwiktrip you are very likely to be getting Koch gas"




Much of the Kochs' (David and Charles) comes from industrial operations:

Koch Pipeline Company LP:; owns and operates 4,000 miles of pipeline used to transport oil, natural gas liquids and chemicals
Flint Hill Resources LP, that operates oil refineries in six states.
Koch Fertilizer, LLC, owns or has interests in fertilizer plants the United States, Canada, Trinidad and Tobago and Italy.
Matador Ranch in Texas
Oil Speculation: Ranked among top 10 global commodities traders.
Oil Sands: Kochs' Flint Hills Resources Canada LP already imports & refines 25% of Canada's oil sands and operates a crude oil terminal in Canda. Kochs stand to profit from increased tar sands flow.




Koch Candidates
Who are the Kochs & their fellow plutocrats buying?

Peoples' Climate March: September 21
"Disruption:" This video must
scare the hell out of,
and piss off, the Koch brothers.


And check out Beyond The March


I hope we shall crush in its birth the aristocracy of our monied corporations
which dare already to challenge our government to a trial by strength,
and bid defiance to the laws of our country.

...Thomas Jefferson
In the US, it has been estimated that the top one per cent own a third of total wealth, while the top five per cent own 59 per cent.
THE world's richest one per cent is actually richer than previously thought, according to a new study by the European Central Bank. (source)
Do you think the Kochs really give a rat's ass about
the working class? Other than using them to promote
their agenda (think "teabaggers")?

A Look Inside Chuckie Koch's Brain
(It ain't a pretty sight)
Chuckie Koch, or one of his minions, wrote an editorial which appeared at USA Today. In it, Chuckie spells out his version of what's wrong with America and the economy. You know the schtick: We need less (or no) government, we need less regulation, and if you're out of work, "Go find a job".

It demonstrates how out of touch with, and how ignorant he is, of the real problems facing Americans.


See for yourself. And be sure to visit some of the links at the bottom of the page (which is something Chuckie should have done before writing that tripe).
The Kochs Know How To Make REAL Money:
Steal Oil From Native Americans
("Economic Freedom")
What "Economic Freedom" really means
George Carlin Explains How That "Economic Independence" Stuff Works
(And Why The Kochsters Stick Their Noses In Education)
Koch Brothers Extremism Started With Father Fred
Lisa Graves, at the Center for Media and Democracy's PR Watch
has written an informative article about the Koch brothers
and the origin of their extremism: Their father Fred.

The Koch Brothers: The Extremist Roots Run Deep
Some women and men spend their lives rebelling against their father or mother, but others follow in their footsteps or yearn for their approval. Some become friends.
A few spend millions to make their parents' vision a reality.
Charles and David Koch are among those few.
Related:

Like His Dad, Charles Koch Was a Bircher (New Documents)
Koch Brothers Exposed 2014 Edition
Are you a candidate for office in 2014?

Do you oppose the actions and philosophy of the Koch brothers and their ilk?

Visit VoteNoKoch.org to have your information included.
| | |
| --- | --- |
| | Chuckie Koch makes a feeble and failed effort to whitewash himself in a letter published by Rupert Murdochs's right-wint rag, "The Wall Street Journal". The heat must be getting to Chuckie for him to crawl out of his worm hole. The scary part: He may really believe that he and Davey can save the United States from itself...if only the country lets Chuckie and Davey run it. |
.

This is what "economic freedom" looks like:
The Kochsters Sticking Their Nose In Small-Town Politics (Again)
---
ding="5" bgcolor="#FFFFFF">
---
More information from the International Forum on Globalization:

---
Koch Brothers Political Empire
Continues To Metastasize
The Koch political empire continues to metastasize into what a Washington Post investigative article on January 5 calls "a far-reaching operation of unrivaled complexity, built around a maze of groups that cloaks its donors, according to an analysis of new tax returns and other documents. (Climate Science Watch)
Koch-backed political coalition, designed to shield donors, raised $400 million in 2012.
(Washington Post)
What would life look like in the Koch States of America?
North Carolina, with its mini-Koch, shows us:
---
As it turns out, Koch Industries' corporate PAC is a big supporter of many of the 20 "dissident" Republican House members who have been identified as the biggest thorns in the side of the Republican leadership on the shutdown and the debt ceiling.

In fact, KochPAC and the conservative activist group Citizens United both stand out for their support of members of this group.
---
Koch-funded and Koch-created AFP (Americans For Plutocrats) tells Republicans not to pass clean federal debt increase.
---
Bernie Sanders on the Kochs' involvement:
Corporations and the Plutocrats like the Kochs
say their money is simply "free speech".
We all know that's bullshit.
Some TRUTHS About Health Care (Refuting Kochster Lies):
Investigative reporter Kurt Eichnwald offers truths about our expensive privately-operated health care system:
Fan Mail:
From the National Center for Public Policy Research:
Your website is incorrect. We do not receive funding from either Charles or David Koch nor their affiliated foundations.
My reply:
I advised them their group was listed on a page (near the bottom of the page) with the heading "(Not necessarily funded by the Kochs)" and that I have updated the page to include a link to an article about their group. Further, I noted their group is reportedly funded by Donors Trust, which is in part funded by the Kochs, meaning some of the money they receive may include Kochbucks.
From Bob:

Your flame war against the Koch brothers is out of whack. Of the top 10 political contributors over the last 25 years 7 of them gave predominantly to Democrat causes. There are at least 15 Unions that contribute more than the Kochs (all to the Dems). The #1 biggest contributor is an organization called ActBlue with 99% of their $114 million in donations going to Dems. The Koch brothers are 58 on this list. Here's a link to the list https://www.opensecrets.org/orgs/list.php
My reply:
Unlike many, Bob did include a link to the OpenSecrets article.
Unfortunately, he apparently didn't read it. It plainly states that dark money groups such as the kochs' Americans For Prosperity weren't included. And, of course, the Kochs fund numerous other groups with their "dark money" contributions.

From B:

Hey, I notice there's no information about which oil companies the koch industry owned. When I"m buying gas, I want to know which companies I should boycott.
My reply:
Koch refined products are generally sold through wholesalers. In the case of gasoline, the Kochs may sell to many wholesalers who, in turn, sell to the gas stations. In areas where Koch refineries are located, their refined products may end up and many or most places. Here's an example from Minnesota. If you live in an area where a Koch refinery is located, the best way to avoid enriching the Kochs is to buy an electric vehicle.
From J:

The image on your site (now removed - but it was from this photo) is shameful. Making fun of the developmentally disabled (blog comment about the men in the picturel) is probably not the best way to market yourselves to those most likely to boycott the Kochs.
My reply:
The image is one which has commonly been used throughout the web as an illustration of people being derided (e.g., teabaggers). My use of it was not intended to denigrate anyone, especially the two men in the picture (Dresie and Cassie). However, I have changed the graphic to include an image purchased from a stock photo supplier. . And doing a bit of background research is always a good idea. But I find your concern and comment most worthwhile for its thought-provoking aspect. What you indicated is that those most likely to boycott the Kochs possess human compassion, empathy, and concern for those who may be disadvantaged. In my own opinion, I doubt those qualities rank high for the Kochs or their supporters.
Related: Here's another photo of Dresie and Casie. (source)
---
From S:
You have done a valuable service by creating this website. I am still technically a Repub. but don't recognize this party anymore. I will boycott GP and the other products from now on and pass the info to my friends. If you are doing other organizing, please let me know how I can help. Thanks!
---
From DR:
Subject: Lay Off
Why do you bother the Koch brothers? Please leave them alone.
We need freedom of expression, not the silence of lambs---They
speak up for a lot of people. It's these other rich people
you should be worried about: (
Huffington Post article
).
They are in control, and responsible for where things are heading.
My reply to DR:

The Kochs have as much free speech available to them as you or me. But they want more. In fact, they want to reshape the United States into their distoted view of a plutocrats' Utopia. And they're trying to do it by using their vast wealth to disseminate falsehoods, distortions, and promote divisiveness and its resultant hate. Don't we aleady have an overabundance of ignorance and hate in this country?.
The Kochs' politician friends have already helped them beat charges of massive theft, thanks to Republican senators coming to their rescue. Tell me YOU would get that same form of justice if you stole a loaf of bread. Can you naively believe they won't expect that same sort of quid pro quo from the politicians they are now funding?
As for rich Democrats, well, that's not news. Politicians routinely drive to D.C. the first time in a 12-year-old beat-up pickup truck. 20 years later, they fly back home in a private jet. That's the way politics works: Payola. And if you think Democrats are "in control", you are not paying attention. (Government shutdown, Proration, cuts to food stamps, not renewing extended unemployment benefits, state Republican politicians refusing to expand Medicaid, refusal to approve Presidential appointments, filibusters, Obama extending some tax cuts for the rich, etc.) As for me, I consider both major political parties corrupt and believe we need viable third parties.
And, DR, the Kochs are a major part of the problem. There needs to be some sunlight shone on them, because people need to know what they (and their fellow plutocrat chums) are doing. We do not need any more of an oligarchy than already exists.
---
From GR:
this is a most informative web site, and i will find it useful in my small effort to effectively boycott all things to do with Koch brothers profit. I will appreciate all information you can provide through this web site. thank you so much.
---
Rich wrote:
You are being a hater and help devide Am[erica]To signal out a person just because they have different political views and do nothing more than all
your comtribtor for your NC video and to try sell barber as a good uprightious citzen when he's no more that a racist domestic terrorist, And Dr. Vandersloot as caring physician when all he really cares about is the Government pay check he will lose so he can no longer afford the big boats, vac homes, and trips around the world on the hard working tax payer's dollar! So you want to get your point accross, then do it in a responsible way with facts and not propaganda! Change is good except change for the sake of change! And people like say it's offencive to say a Prayer or the plege of Alligence in public, yet things like your page that distorts the facts offends me but that's alright!
---
Craig wrote:
I'll keep buying their products. Have any of you morons been able to log on to and /or purchase Health Insurance from Obama's bullshit affordable Care act?
Just curious.
[Publisher's comment: Craig demonstrates how the politicians and Kochs have successfully used hate and propaganda to divide us. Actualy, Craig, I'm not a fan of Obamacare. We should have single payer coverage. And there's this. BTW, do you suppose the Kochs have EVER spent time waiting in a doctor's office or worried about going bankrupt because of sky-high medical costs? Nah. BTW, I hope you signed the petition.]
---
Linda C. wrote:
"Iam appalled to find out that you are supporting George Zimmerman, he is a cold-blooded murder, we the people will not stand for that. He is a coward Not a man"
But she didn't provide her email address for a response:

Well, Linda, I have no idea why you say that. I view Trayvon Martin's murder as criminal. We can thank ALEC (funded and supported by the Kochs) for Florida's "stand your ground" law, the nature of which was included in instructions to the jurors and which the jurors considered as part of their deliberations.
Please direct your outrage at ALEC.
or at Florida's politicians Republicans AND Democrats
or at Florida's voters
or at the Kochs
---
From Caroline:
Please, please get the word out that the Koch Bros/Tea Party's agenda is becoming more suspect every day. To destroy our government's economy as well as the world's for you own personal gain, and eventualy causing deaths, is somehow illegal, it seems to me. Destroying the middle and ower classes could border on genocide, if you check the legal definitions of genocide. That is not stretching facts at all. They are dangerous!
---
From G:
The Koch brothers are a danger to our democracy... they think their money can buy this country & they are a pair of evil fascist oligarcs. They should be in jail for conspiring to destoy this country... like the movie "Citizen Kane", where people were viewed as "ants", I'm sure that's how the Koch brothers see the 99%. I'm sick of their "organized crime" & they are no better than the mob.
---
From W:
More Koch-funded groups:
MIT, Lincoln Center, Smithsonian, Sloan Kettering, Museum of Natural History
[Indeed, and we discuss that here]
---
Occasionally we receive an email from a bubble dweller. It's usually simply, "Thanks for letting me know what products to buy". Never any reason, or rationale. It's simply an effort to poke -- a common occurrance from right-wing borg.

If you're a bubble dweller,you really SHOULD spend some time at this site familiarizing yourself with the Kochs. They don't care about you. They won't buy you a new pickup truck (unless, perhaps, you run for office as a Republican), and they have nothing to offer this country. Try to get past your master/serf mentality.
Damned Liberal Gear:

Bumper Sticker:

T-shirt:

---
Coming soon to Wichita, Kansas:
The New Improved Chuckie Koch!
Koch plans 4-week trial run of new campaign.

Oh, and if you make over $34,000 per year, Chuckie says YOU are part of the 1% ! (Really!)
---
The Kochs: Biggest Global-Warming Denial Spenders?
The Kochs Call Spending Hundreds of Millions "Free Speech"
It Looks Like It Also Buys "Get Out Of Jail Free" Cards

George Carlin Explains How It Works:




---
The Kochs:
A Rich Family of Right-Wing Extremists:
Charles and David's father, Fred C. Koch, was a co-founder of the John Birch Society. He gave a speech in 1963 warning of "a takeover" of America in which Communists would "infiltrate the highest offices of government in the U.S. until the president is a Communist, unknown to the rest of us.
Rich Puppet Masters:
During the 2008 elections, Koch Industries contributed over $1.8 million, 88% to Republican candidates. To further their libertarian beliefs in limited government and a free market, they have supported the Tea Party, in fact "The Koch brothers gave the money that founded it", and they are "trying to shape and control and channel the populist uprising into their own policies." David Koch has praised the Tea Party for demonstrating the "powerful visceral hostility in the body politic against the massive increase in government power, the massive efforts to socialize this country. (source)

From the Jane Mayer article in
The New Yorker, "Covert Operations":
Five hundred people attended the summit, which served, in part, as a training session for Tea Party activists in Texas. An advertisement cast the event as a populist uprising against vested corporate power. "Today, the voices of average Americans are being drowned out by lobbyists and special interests," it said. "But you can do something about it." The pitch made no mention of its corporate funders. The White House has expressed frustration that such sponsors have largely eluded public notice. David Axelrod, Obama's senior adviser, said, "What they don't say is that, in part, this is a grassroots citizens' movement brought to you by a bunch of oil billionaires." The New Yorker
A Vast Right-Wing Conspiracy:


Hillary Clinton was ridiculed when she
uttered those words during the
Clinton administration.
She was right.
Just take a look at:
They coordinate. They "repeat the message".
They act as a bullhorn to relentlessly
promote their right-wing agenda.
They serve to hide the identity
of big-money donors.
Repeat a lie often enough,
and it becomes the accepted truth.

From the Blog

Koch Candidate Trailing In Kansas – Home Of Koch Industries
Kansas, under far-right gov. Sam Brownback has been called the experimental lab of Kochonomics, taking care of the rich and corporations while pissing on the little people. Good news! Sam Brownback is behind in the polls! Continue reading →
Democrats' Attacks On Kochs Are Working
Polls show the public is fed up with dysfunctional government and that the Democrats' attacks on the Kochs (and the Republicans they buy) are viewed more negatively. Continue reading →
Documents show group sought control over hiring at Florida State
The Center for Public Integrity has published documents which show the Kochs demanded control over the hiring of professors at Florida State University in return for money. Continue reading →
Is George Will On The Koch Payroll?
Right-wing writer George Will has been promoting the right-wing (and the Koch) agenda, including ZERO taxes for corporations. Continue reading →
The Rich Get Richer
A Federal Reserve study shows the Kochs and their fellow plutocrats are, as we know, getting richer while the rest of us are getting poorer. When you next hear, "Anybody can become rich in America," tell them to pull your other finger. Continue reading →
David Koch Interview: He Hates Liberals And Democrats
Davey Koch has an "interview" of sorts…a brief shallow bit of writing allowing Davey the opportunity to pat himself on the back and to bash liberals and Democrats. It sounds to me that Davey is bitter and angry. Continue reading →
Kochs Launch New "We Are Great" Ad Campaign
The Kochs rely heavily on P.R., and they're going to summon it to try to clean up the image of Koch Industries. Oh, and they plan to have their Republican puppets attack Democrats (nothing new there). Continue reading →
Go to the blog
Stop the charade!
Americans For Prosperity
is a political group and should not be a nonprofit.
Living Will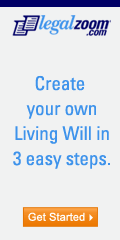 Get Involved
Casual Encounter Ads


Don't buy into the plutocrats' (and Supreme Court's) argument that money = free speech. It is demonstrated that money can have a decisive influence in election outcomes). If the Kochs want to speak with their money, they should be required -- at a MINIMUM -- to tell us how much they're giving, and to whom. That allows the people to keep an eye out for quid pro quo deals. The Kochs' political (Republican) chums ha